Episodes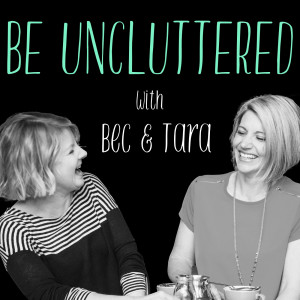 Wednesday Jul 15, 2020
Wednesday Jul 15, 2020
This week we have a sponsored guest - Emma Mason from The Source Bulk Foods (Dickson ACT and Belconnen ACT).
Emma has quite a lot to share with us - after downsizing from a 1,000 acre property to a 100 sqm apartment, she has plenty to teach us about a massive downsize. Emma is also an aspiring zero-waster so has some great advice for those of us wishing to know more about a zero waste lifestyle (and how you don't have to win an award for "The Most Zero" to have an impact).
Emma and her husband are also franchise owners of The Source Bulk Foods stores in Canberra so she also shares some information about what bulk food stores are and how they work.
If you're looking to get involved in Plastic Free July, but have either lost momentum or haven't started at all, The Source are having a great challenge starting on the 20th of July that makes it far less daunting. Emma speaks our "it doesn't have to be perfect" language so you'll find it really approachable and not intimidating. You can join via their Facebook pages. 
References:
https://www.donebydesign.com.au/copy-of-live-with-less-challenge
We'd love you to get in touch to discuss anything about the podcast. You can send us an email at rebecca@clearspace.net.au, basklifecoaching@outlook.com, or any of the links below will help you get in touch too.