Episodes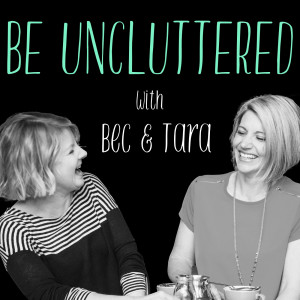 Wednesday Oct 07, 2020
Wednesday Oct 07, 2020
We all have them - photos! And they can be a real space-hog and stress when they aren't organised. 
So this week Bec has bailed up the delightful Chantal Imbach from Photos In Order and the DIY Photo Organising podcast to help us all out with our printed photos - the ones stashed in places all over the house and taking up space in giant albums, or at your parent's place just waiting for you to inherit them!
And don't despair, we know you need digital photo help too, so Chantal will definitely be back!
Thanks so much for listening to our little podcast. If you love it, and want it to stay ad-free, you are invited to become a Patreon supporter. 
We'd love you to get in touch to discuss anything about the podcast. You can send us an email at rebecca@clearspace.net.au, basklifecoaching@outlook.com, or any of the links below will help you get in touch too.