Episodes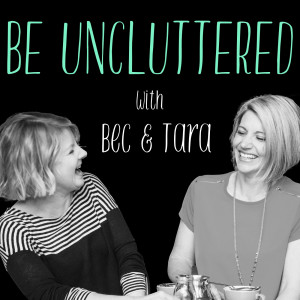 Wednesday Dec 29, 2021
Wednesday Dec 29, 2021
Peggy Fitzsimmons believes that our soul and understanding who we truly are, are the keys to releasing ourselves from clutter. This week Tara chats with Peggy about the work she does, her book, and her insights into decluttering from within.
Get Peggy's book here.
This is a calming and inspiring episode so grab a cuppa and a quiet space and listen in.
Thank you to everyone for listening this year, and for engaging with us in our Facebook group - it's so lovely to interact with people other than just ourselves about the episodes. Our husbands aren't interested so we're very happy that you are!
Thanks especially if you're a Patreon supporter. If you love it, and want it to stay ad-free, you are invited to become a Patreon supporter, too -  you can do so on our website.  
We'd love you to get in touch to discuss anything about the podcast. You can send us an email at rebecca@rebeccamezzino.com.au, basklifecoaching@outlook.com, or any of the links below will help you get in touch too.